Choosing a new name
Choosing a new name can be hard and can take time. You might have wanted to change your name to something in particular for years - or maybe you just know that your current name isn't right and that you need a new one.
You can start to narrow things down by thinking about what kind of name you'd like:
do you want a name that is associated with one gender?
do you want a name that is popular, or rare?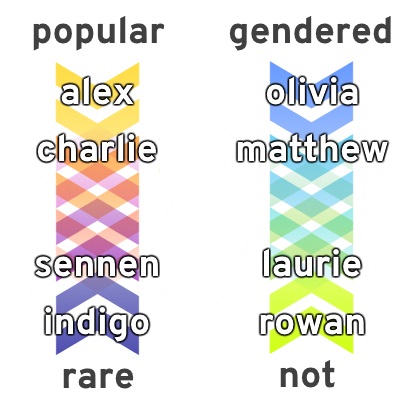 Lists of names
These useful lists might inspire you.
Changing your name
You can read about how to change your name on our ID documents page.